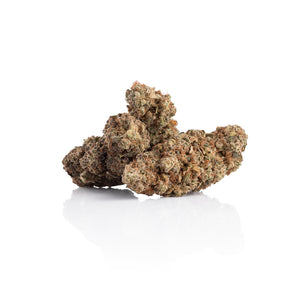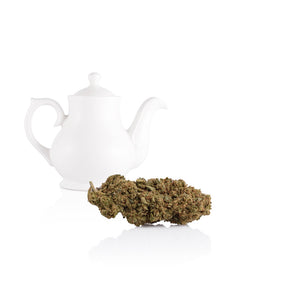 GORILLA GLUE STRAIN
A sour and earthy strain with a strong aroma that keeps you relaxed and stress-free. Gorilla Glue CBD will deliver where many others haven't!
TASTE & FEEL
Gorilla Glue's chunky buds deliver a powerful sour and earthy aroma, with notes of chocolate and roasted coffee that come from its parent strains Chem's Sister, Sour Dubb, and Chocolate Diesel.
 Leaves you feeling relaxed and happy, while helping reducestress, pain, anxiety and depression. 
Our hemp flower souvenirs are named after popular cannabis strains with similar terpene profiles. They are not related to the THC strains, all our hemp flowers come from carefully grown industrial hemp.
PERCENTAGE COMPOSITION OF GORILLA GLUE WEED
CBD​​​ ​20.7%
THC​​​ ​< 0.2%* <1 mg per closed container
 The difference is the quality
At Natural Strains, we've made it our mission to source only the purest, highest quality hemp flowers available, while ensuring our operations and packaging are sustainable and environmentally friendly. We want our customers to buy with confidence, that's why everything we do is dedicated to ensuring your overall health and well being by offering the best legal weed in the UK.
Our CBD Hemp Flowers are 100% legal, are Non-GMO and grown in organic soil with only organic fertiliser. They contain the lowest amount of THC possible, so you can enjoy all of the benefits without the psychoactive effects.The flowers come in in a recyclable mylar bag. 
 Cannabinoids & Terpenes at a glance
Cannabinoids (CBD) work with your endocannabinoid system, which regulates many physical processes including stress, pain, appetite, and energy.
Terpenes add the botanical aroma and flavour and contribute to the therapeutic properties of the hemp, along with the cannabinoids.
What are hemp flowers?
Rich in CBD, hemp flowers (otherwise know as legal hemphash, weed, or bud) are the flowers from the hemp plant that have been dried. No processing is involved, which means all of the rich terpenes, vitamins and therapeutic compounds remain.