Hemp Hash Tea
At Natural Strains, we have a fantastic range of affordable hemp hash tea available to purchase. You can reap the benefits of CBD in a delicious way with the teas that we sell. We offer flavours such as lemon and banana.  
Each step of the process and the products themselves are 100% legal in the UK. We grow the products in Switzerland, using natural methods (with no additives). All of the products are organic, so the CBD levels will vary slightly depending on the product, as each plant is different.
Some customers have suggested that hemp hash tea has many benefits. Mentally, it can elevate your mood, help with creativity and ease anxiety. It can also help to improve your sleep, help with your focus and reduce cravings for alcohol or drugs. 
If you are looking for top quality and effective hemp hash tea, then browse through the products below. We have a number of products to suit different customer's needs. For example, the product with the lowest level of CBD is Lemon Hemp Hash (7.3%) which is ideal for beginners. Alternatively, the product with the highest level of CBD is Black Hemp Hash (44.9%) which is perfect for customers who have experience using CBD products. Our hemp hash tea is available to buy in 3.5, 7, 14 and 28 grams. 
Once you have made your purchase, we will have your order to you as quickly as possible. All of the orders that we send out are packaged in environmentally-friendly and discrete packaging, so the smell of the product will not escape the packaging.  
We are customer-focused, so if you have any questions then please get in touch with us, and we will happily help you out. 
Caramelo - Hemp Hash 36.58% CBD
Regular price

from

£29.99
Nepal Cream - Hemp Hash 40.6 % CBD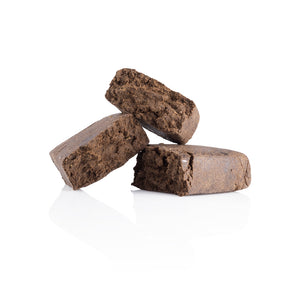 Black - Hemp Hash 44.9% CBD