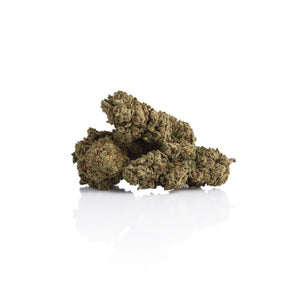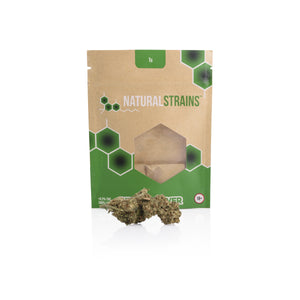 Harlequin  Hemp Tea Flowers
Harlequin
A sweet and earthy strain. Harlequin is the perfect choice for those who want to experience a fruity sweet relaxing strain. Sativas are great to take in the daytime or nighttime. Typical Sativas have lower levels of CBD and higher levels of THC.

TASTE & FEEL
Harlequin is a real Sativa-dominant strain first created by crossing Columbian Gold Swiss landrace and also a Thai strain. Harlequin is fruity and earthy strain with notes of sweet mango. It has a relatively high CBD content.
PERCENTAGE COMPOSITION OF HARLEQUIN       
CBD​​​ 17.3

THC <1 mg per closed container
The difference is the quality
At Natural Strains, we've made it our mission to source only the purest, highest quality hemp tea flowers available, while ensuring our operations and packaging are sustainable and environmentally friendly. We want our customers to buy with confidence, that's why everything we do is dedicated to ensuring we offer the best legal weed in the UK.
Our CBD Hemp Tea Flowers are 100% legal, are Non-GMO and grown in organic soil with only organic fertiliser. They contain the lowest amount of THC possible, so you can enjoy all of the benefits without the psychoactive effects. The flowers come in in a recyclable mylar bag.
Cannabinoids & Terpenes at a glance
Terpenes add the botanical aroma and flavour and contribute to the properties of the hemp, along with the cannabinoids.
What are hemp tea flowers?
Rich in CBD, hemp tea flowers (otherwise known as legal hemphash, weed, or bud) are the flowers from the hemp plant that have been dried. All of the rich terpenes, vitamins and therapeutic compounds remain.
DOSAGE
Always start with a lower dosage, increasing until the required effect is reached
IMPORTANT NOTES
This product is not intended to diagnose, treat, cure, or prevent any disease
Not suitable for anyone under the age of 18
Do not use if you are pregnant 
Due to our industrial hemp being a natural product, no two batches are identical, therefore CBD % will differ between batches.
Effects
Indica

25%

Sativa

75%

Happy

100%

Relaxed

65%

Uplifted

100%

Creative

90%

Focused

90%