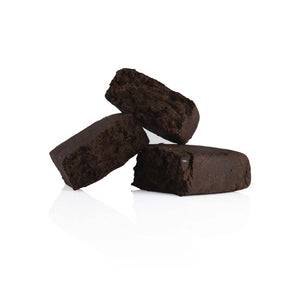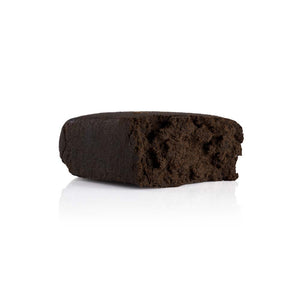 BLACK HASH
Natural Strains are proud to present the high CBD content of Black Hash- one of the most potent hashes available on the market! A sweet sticky toffee smell and oily on the outside with a soft squidgy centred texture, Black Hash is an all-time classic favourite. It is a full plant extract with the entire spectrum of cannabinoids as well as having a premium terpene profile.
Packing a punch with over 40% CBD in our Black Hash, there's no surprise this is an all-around winner. With a strong creamy flavour and pungent smell, it is packed with terpenes, phenols and cannabinoids. 
TASTE & FEEL
Tasting rich and creamy with an oily fudge like exterior, whilst boasting a sticky toffee like smell, the aromas of Black Hash will be sure to linger under your nose making it hard to resist.
PERCENTAGE COMPOSITION OF BLACK HASH
CBD​​​  44.9%
THC <0.2% <1 mg per closed container
The difference is the quality
At Natural Strains, we've made it our mission to source only the purest, highest quality hemp flowers available, while ensuring our operations and packaging are sustainable and environmentally friendly. We want our customers to buy with confidence, that's why everything we do is dedicated to offering the best legal weed in the UK.
Cannabinoids & Terpenes at a glance
Terpenes add the botanical aroma and flavour and contribute to the properties of the hemp, along with the cannabinoids.
IMPORTANT NOTES
This product is not intended to diagnose, treat, cure, or prevent any disease
Not suitable for anyone under the age of 18
Do not use if you are pregnant
Click HERE to view COA
Due to our industrial hemp being a natural product, no two batches are identical, therefore CBD % will differ between batches.